The Royal Deg
Brief
To create a premium brand for tea lovers. The vision was to create a globally available e-commerce brand, where the tea drinkers know that their tea comes from the royal lands of India.
Deliverables
Naming
Branding
Packaging
Name 
In terms of the name, we chose "The Royal Deg" since it perfectly reflects the brand's premium image. The Sanskrit word "deg" means "kettle," which fits this deluxe tea brand just right with its Indian heritage. We wanted the brand name to be magnificent, easy to understand and remember and appealing to the age group of 25 and above. We felt that the name relates with the brand's vibe since it smoothly brings out elements of royalty and luxury.  
Logo and Brand Identity
As part of the logo, we incorporated elements that describe our royal Indian heritage. We used two majestic Indian elephants that were holding the tea kettle, and to maintain a touch of grandeur and luxury, we completed the colour palette with imperial blue, rich gold and regal burgundy. The fonts we used are simple, minimal and sophisticated. The idea was to keep the entire project as premium as possible and bring an essence of comfort and simplicity.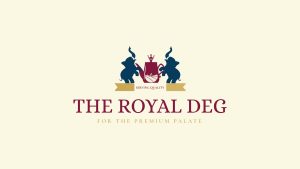 Packaging
We kept the packaging clean, elegant, and premium, all at the same time. To retain the brand identity, the colours we chose for the packaging came directly from the brand logo. We concentrated on the selection of flavours they had. The pouch was well-sealed, and the package had a matte finish.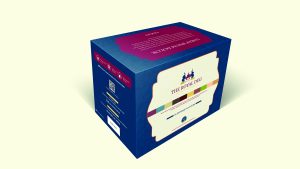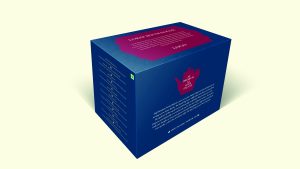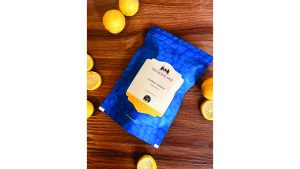 Single Flavor Pouches

Timeless Turmeric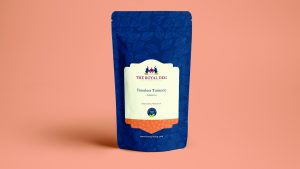 Sovereign Sicilian Lemon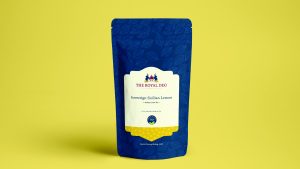 Majestic Masala Tea